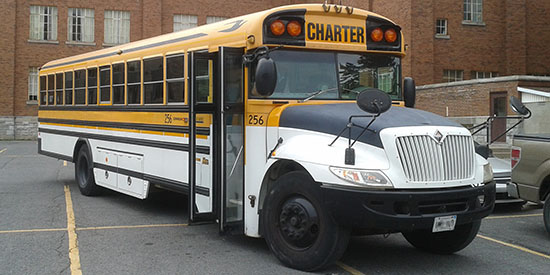 Extensively featured on:

$1,184,000 annual revenue potential
400+ peak riders per trip
84.6% of riders were "Happy" or "Very Happy" with the service
The Kingston Rocket was a low-cost bus company I founded and ran as CEO. We served students travelling between Toronto and Kingston and reduced prices by running school buses instead of coach buses and by running only on weekends when students would be going home.
I was responsible for the technical implementation of our payments backend and website, and also took the lead on our marketing strategy. At our peak, we served over 400 students per trip—enough to fill 9 buses!
After a successful first trip, we expanded the business as the London Rocket to service students travelling between London and Toronto. However, as our popularity spiralled into mainstream news, our competitors Greyhound and Coach Canada pursued legal action against us on the grounds of a pre-existing monopoly in the industry, forcing us to close the business.
In their notice of intervention, Greyhound estimated our annual revenue potential at $1,184,000 had we continued the business. ("$974,000 annually on the London-GTA Corridor", and "$210,000 annually on the Kingston-Ottawa Corridor")