Vidhub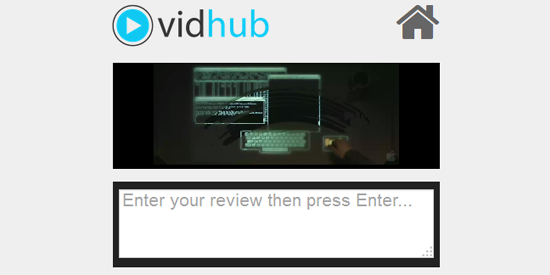 "Most monetizable product" award from FreshBooks
Vidhub is a live video annotation service that allows you to insert comments on a video as it is playing, allowing you to refer to these comments at the specific timestamp while the video plays. It is currently incredibly difficult for video editors to share comments and questions with other people involved in a video project, resulting in a disrupted workflow when teams of employees have to work together to produce a video. Vidhub aims to resolve this issue by allowing everyone involved in video production to bring their comments to one place on an easy-to-use app.
I worked with a team on this project during the hackathon at the Canadian Undergraduate Technology Conference and my role involved wireframing the user-interaction, then putting together the design architecture and finally implementing on the front-end HTML and CSS.
Source code on GitHub.