Atlas Symposium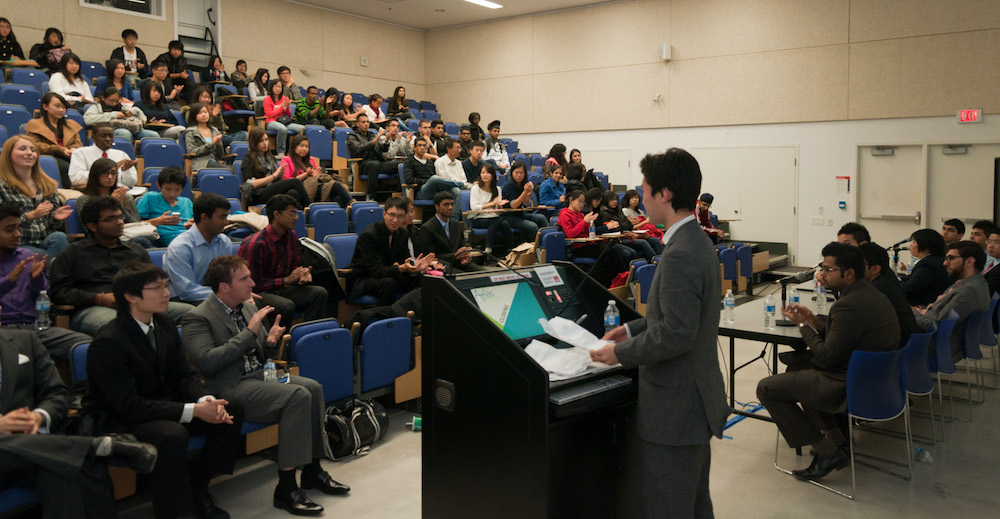 Sponsored by:


Viewable at atlassymposium.org
44% net profit margin in first year of conference
400+ delegates attending in 2014
82.6% of delegates would invite more friends to attend the event
Atlas Symposium is an annual conference I founded in 2011 that helps high school students decide on their post-secondary options. We do this by hosting a debate between the top schools in Ontario in a one-day conference.
The debate is hosted between student panellists who answer the questions that applicants care about: classmate personalities, social lifestyle, and campus culture. This information is not covered by traditional sources of information like recruitment offices, websites, and brochures. Students can now get all their questions answered with the honest opinions of current students rather than spending hundreds of dollars and taking a week off school to drive around the province visiting open houses.
With this project, I transformed Atlas Symposium's website into the primary marketing tool for raising awareness of the conference and closing sales. The new landing page design lead to a 22% increase in email sign-ups over the old landing page design. My ongoing involvement with the conference involves managing a team that quadrupled attendance in the fourth year of the conference, and secured sponsorships with CPA Ontario, LinkedIn, and Sun Life Financial.
Source code on GitHub.