Stone Canoe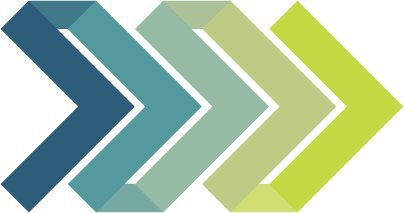 At Stone Canoe I developed a new account management strategy that helped the company transition from serving small customers with budgets less than $10,000 to serving high profile corporate clients with budgets larger than $100,000.
I worked directly with senior management giving bi-weekly financial projections, informing them on industry forecasts, seasonal sales trends, and results from capital budgeting projects to allow management to make informed capital allocation decisions.
I can confidently say that Bill played an important role in helping us create forecasts, predictions and better understanding the financial model of our business.

The work that he did helped us make key employment decisions, along with understanding implications of investments and expenses.

He was extremely clear and helpful in taking us along the path to understand how to make sense of the data. He was a great resource to help translate realistic recommendations with a solid backup for his suggestions.

His sharp eye helped detect trends in our finances that allowed us to reconsider spending in certain categories, and the adjustment of our billing rates.

His enthusiasm, initiative and willingness to always be available to answer any questions promptly, with full explanations were very much appreciated.

I would highly recommend Bill to anyone, he is a great addition to any team.
I had the wonderful opportunity to work closely with Bill Mei and benefit greatly from his reports and advice. His commitment to our organization's success and his conscientious work ethic are commendable.

Bill started in late summer 2011 just when Stone Canoe Inc. changed direction, shying away from advertising agency projects and becoming an agency for ourselves working with direct clients. This business shift meant changes in operations, hiring decisions and growth plans. Bill's guidance throughout the process allowed us to make the transition smoothly during this crucial time in our company's history.

In the past, our books and capabilities only allowed for week-to-week projections as we finish projects. This is where Bill came in. With up-to-date books, his analytic and trend reports were not only accurate, but for the first time ever, gave us a clear picture of where our inefficiencies lie and how to remedy them.

With Bill, the reports always have context, allowing us to make informed business decisions, and allowing us to handle the responsibility of having larger budgets and higher pressure clients. We're now looking at quarterly financial reviews, planning at least 3 months in advance.

Bill's attention to detail in his financial analysis and his stellar communication skills in explaining important financial metrics make it easy for us to fully understand our revenues and our costs. We were able to take corrective action after his analysis identified an undervaluation in our billings.

For the 2011 year end, Bill was prompt with his reports allowing us to jump into our taxes sooner with 2012 planning. Our tax accountant said, "In my 30 years of working, I have never received year end financials this early before." Needless to say, Bill's enthusiasm gave our company a leading edge.

Moving forward, I only regret that I cannot continue working with Bill, benefiting from his advice and leadership. I would recommend Bill Mei without reservation.